Dinosaurs on Blip.tv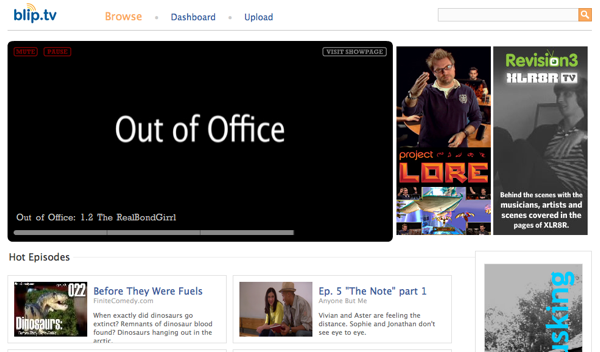 Episode 22 of "Dinosaurs: Before They Were Fuels" is up and our friends at Blip.tv are promoting it by putting the ep on the front page. Thanks, guys.
We're also on a real schedule. "Dinosaurs" is now on every other weekend (probably Sundays). You can now watch it on your Monday morning commute since it will be ready and waiting for you. Enjoy!